More than any other bicycle company, Whyte have carved a niche for designing bikes made to cope with British riding conditions, weather and technical trails. That's significant when you consider the majority of popular bike models are designed in places such as California, Taiwan and Italy – i.e. warm, dry climes where mud clearance is rarely an issue.
Skip to
What makes Whyte Bikes so good?
11 reasons to love Whyte Bikes
What makes Whyte bikes so good (in a nutshell)?
Perfect UK geometry - fast and fun with excellent handling and surefooted stability
Quality components - Well chosen suspension and excellent groupset options for various styles of riding.
Extra mud clearance - for when it gets muddy on the trails, no stalls or friction from clogs
Proven performance - Whyte bikes consistently get awards for their bikes
Custom frame tubing - for a lightweight but extremely strong frame
Electric mountain bikes - extremely powerful Bosch equipped mountain bikes for effortless climbing and capable descending
Electric hybrid bikes - lightweight commuter and leisure ebikes that perfectly balance weight against assistance and range
Compact geometry - Geometry specifically designed for people who prefer or require a more upright position and shorter reach
Styles of WHyte Bikes and their benefits
Longer geometry for surefooted handling when things get rough. Well specced and capable with plenty of clearance for muddy rides or for fitting mudguards.
Lightweight, comfortable and simple. Great for commuting or leisure rides with compact and non-compact geometries available for all different riders.
Geometry that is perfect for technical, muddy terrain but also for dry cross country. Very versatile MTB with compact and non-compact geometry versions available.
From the award winning T-140 for cross country riding all the way up to the more enduro style G-180 there is a full suspension mountain bike for all types of rider and riding.
Equipped with the exceptional Bosch motor and battery system for excellent reliability and power. Available in hardtail or full-suspension up to a massive 180mm of travel for technical downhill.
Lightweight, powerful and fun for on road and light off-road cycling. Smooth and reliable Shimano Steps motor and battery system.
A lot of Whyte's bikes are available in a compact frame that tends to suit female proportions but can also suit men who prefer shorter reach and higher handlebars.
Whyte bikes are considered to have some of the best geometry on the market for UK trails giving incredible handling on descents and efficiency on hills. It is because of this unique geometry and quality suspension fork that a Whyte mountain bike give exceptional on trail performance.
You can learn more about Whyte here
---
---
11 reasons to love Whyte's UK-Proof Design Features
See all Whyte Hardtail Mountain bikes for sale
Whyte Mountain Bikes maximise the space between the tyres and frame tubes keep the wheels turning in muddy conditions that might stall a bike with less generous clearance.
All cables on a Whyte bike are enclosed with full outer casing to resist corrosion.
If cables are internally routed, frame hole grommets keep the rain out where the cable enters and exits the aluminium frame.
The slot at the top of the seat tube is forward facing to keep out the crud that's inevitably sprayed up from the rear wheel.
Whyte bikes promise lifetime guaranteed pivot bearings on every full suspension Whyte MTB – we don't know any other bike manufacturers who offers this warranty.
Crud Catcher down-tube bosses let you bolt a mountain bike mudguard to the underside of the frame's down tube and get rid of the guard's original rubber band fittings.
Getta Grip seat clamp: Ergonomically designed for ease of use, even with cold hands, this QR seatclamp can be operated on the fly so you can drop the saddle without stopping. With practise, Getta Grip offers close-to dropper-seat action without the expense. (For the uninitiated, a dropper seatpost lets you raise and lower the saddle using a handlebar control, so you can adjust the seat to the optimal height on both the uphill and downhill).
If the bike has a dropper seatpost (Whyte mountain bikes from £1299), it will have an Intergrip integrated seat clamp, which combines a rubber o-ring seal for the top of the frame seat tube and a rubber collar round the post to keep out the rain. Some Whyte bikes even come with an adjustable dropper post which is ideal for younger people who still have some growing to go or to allow riders a preference when choosing size.
Threaded bottom brackets – Whyte have resisted the trend towards press fit because they found conventional threaded BB to be more reliable and will be easier for most home mechanics to service in years to come.
A unique sense of style – whether they opt for a bold magenta finish or something more subdued, Whyte bikes exude style.
Consistency - to Whyte's credit, the blog we published in 2012 celebrating their UK-proof credentials remains valid today.
Whyte Progressive Geometry
Progressive frame geometry is a winning formula, and Whyte have been fine-tuning over the years to cope with the technical, challenging terrain that typifies mountain biking in Britain.
The multi award winning Whyte Bikes 900 range includes the Whyte 901, Whyte 905 and Whyte 909 and have revolutionised trail hardtail by lengthening the top tune and using a short stem for great geometry and super responsive handling. All this with a relaxed head angle results in bikes that perform exceptionally well on the descents.
A Whyte mountain bike's relaxed head tube angle (65.0-68.5 degrees) makes the bike noticeably more stable, especially when combined with a long front centre, which positions the front wheel further forward, so you're far less likely to be bundled over the bars on steep downhills resulting in a brilliant trail bike.
Whyte progressive geometry is a formula that inspires confidence whether you're a mountain bike beginner or an expert class rider looking to perform to the absolute limits of your ability.
Whyte Custom Gauge 
Tubing
Uniquely for a company whose bicycles start at a modest £850, every Whyte aluminium frame is built with custom drawn tubing. Specifying the bike's tube-set by frame size helps ensure every Whyte frame is amongst the lightest at its price point.
Chainstay Disc Brake Mounts
Moving the brake mounts to the chainstays enables Whyte to spec more compliant thinner-wall seatstays for rider comfort. Making the mounts oversized helps prevent 'brake flutter', commonly experienced when the disc brake caliper is bolted to a less robust mount.
Our top Whyte bike Picks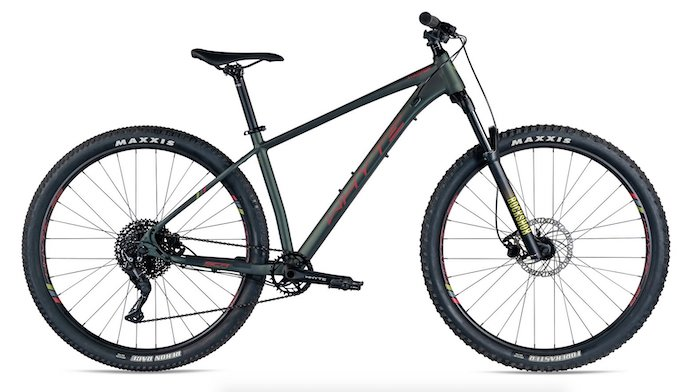 Tell me more…
Whyte 429 is a best seller, and there are a number of very good reasons for that! The 429 comes with 29" wheels for more stable straight-line speed, which when combined with Whyte bikes specially selected bars and stem, designed for a surefooted but fun ride. Add into the mix the 429's internal cable routing and this best seller will be an excellent cross country machine.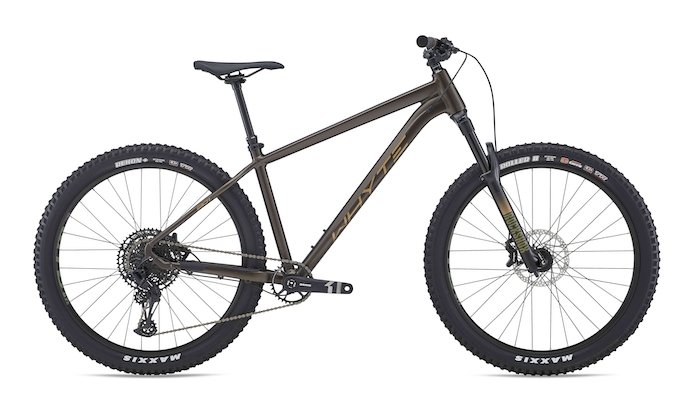 Tell me more…
It's long, low and alive! The Whyte 901 hardtail mountain bike will devour whatever the trail has to throw at it, and then ask for more! Chunky 2.8 inch tyres and powerful 4-pot brakes mean that even when you're on the limit, the Whyte 901 will keep you 'rubber side down' and in control at all times.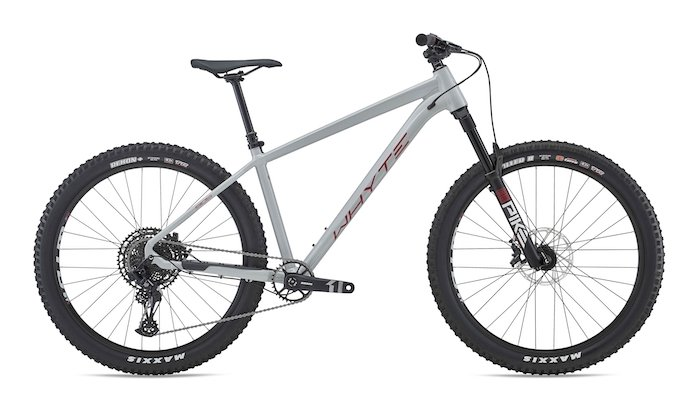 Tell me more…
When the trail demands more, Whyte 905 steps up to mark! The award winning Whyte 905 has everything you'd expect from a top of the line hardtail, and then some! Similar to the Whyte 901 but with upgraded gears and beefier suspension for cornering and braking stability!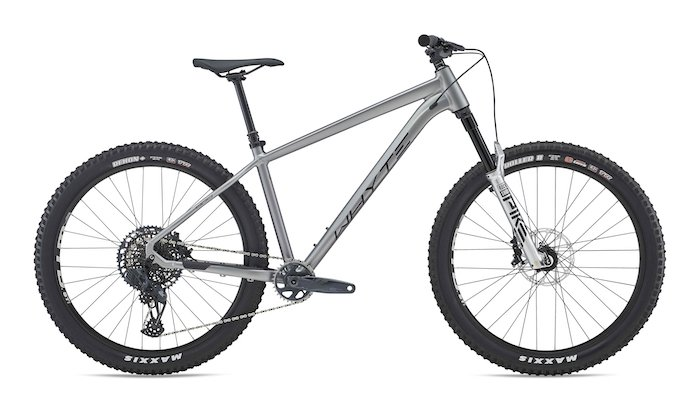 Tell me more…
Five stars! Ten out of Ten! Perfect! Surely there is no better hardtail mountain bike? At this stunning price, probably not! Wireless SRAM AXS electronic gearing. Rockshox Pike Ultimate fork. Amongst the best trail hardtails.