Thinking of going for an electric bike? You've come to the right place. The Bike Coop was one of the first UK retailers to supply electric bikes and that means we've racked up years of experience and expertise. E-bikes can be a big investment, so it's important to be confident in your purchase and finding the best electric bike for you. There are now nearly as many e-bike types are there are bikes: electric hybrid bikes, electric folding bikes, electric mountain bikes and cargo electric bikes. This handy guide gives you our ten best electric bikes, although we should say that all our e-bikes have been carefully selected, and what we would consider a 'great buy'.
We always have a selection of E bike sale clearance bikes for a great deal on electric bikes.
Our other guides – Should I buy an Electric Bike and Guide to electric bikes have more information on each type.
Quick Navigation
Electric Bike type overview
Electric hybrid bikes - best for a mix of on and off-road riding with light gravel and forest tracks being a breeze. Electric hybrid bike can be found in either full power assistance options or a super lightweight option with reduced power assistance and a smaller battery.

Electric touring bikes - generally come with more options for storage but depending on the amount of luggage you need to carry, electric hybrid bikes can sometimes fit the bill. The best electric touring bike, therefore, will be the one that fits the amount of touring you will be doing. Both the Electric Hybrid and Electric touring bikes can accept a child seat for bike.

Electric Mountain bikes - offering you help on the uphill portion and offering excellent handling on the downhills. Also available as a super lightweight bike for enhanced handling but with slightly less power and battery.

Electric Cargo Bikes - designed with extra space for luggage or passengers on the front or the rear. Can be used on the school run or on the weekly shop. Most people replace their car with these styles of bicycle.
BEST ELECTRIC BIKES

It's a great electric bike because
First and foremost - it's very a lightweight bike (approx 16kg) considering it has a battery and electric motor and gives you up to 35n/m of torque for a bit of help up the hills or into a stiff headwind. Hydraulic disc brakes and quality SRAM 11-speed gearing for smoothness and reliability. The battery capacity is 320w/h with the possibility of adding a range extender for an extra 160w/h for up to 50 miles of range. Kitted out with mudguards, rear rack, kickstand and integrated lights for a bike that is ready to go. An amazing hybrid e bike.
Gazelle Chamonix C7 HMS E bike (500 WH or 630WH)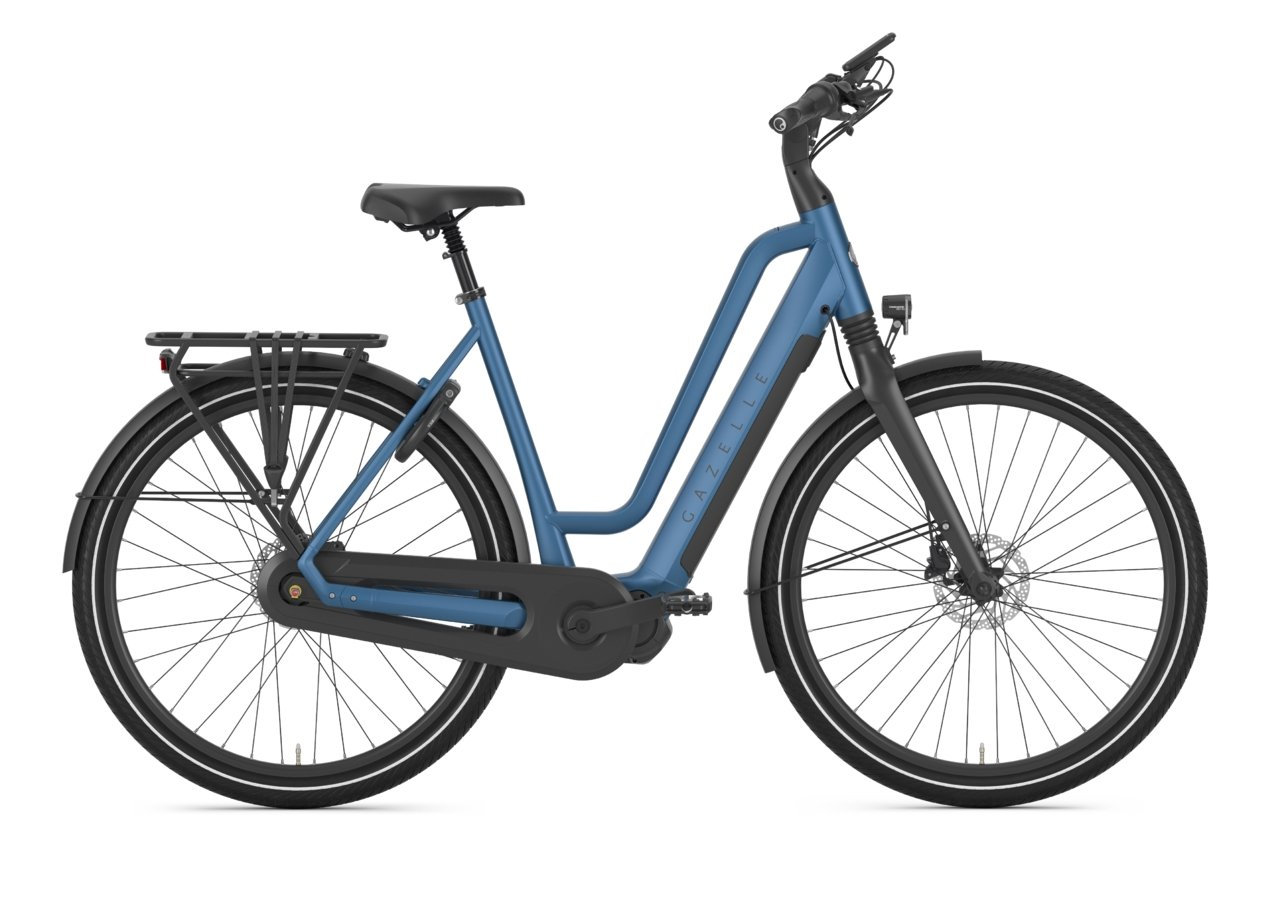 It's a great electric bike because
Gazelle have ensured that the Chamonix C7 HMS electric hybrid bike has an upright riding position is as comfortable as possible. Wide tyres, ergonomically shaped handlebar grips and suspension fork for optimal comfort. A unique adjustable handlebar stem with integrated cables ensures the correct and most comfortable sitting posture for every rider.
Internal hub gears mean less cleaning and maintenance and powerful hydraulic disc brakes make stopping easy considering the extra weight of the bike. A motor power assistance of 50n/m will give you a boost when you need it. This model also comes with a 500wh or a 630wh for a battery range of approximately 50 miles (500wh) or 65 miles (630wh)
Shop Now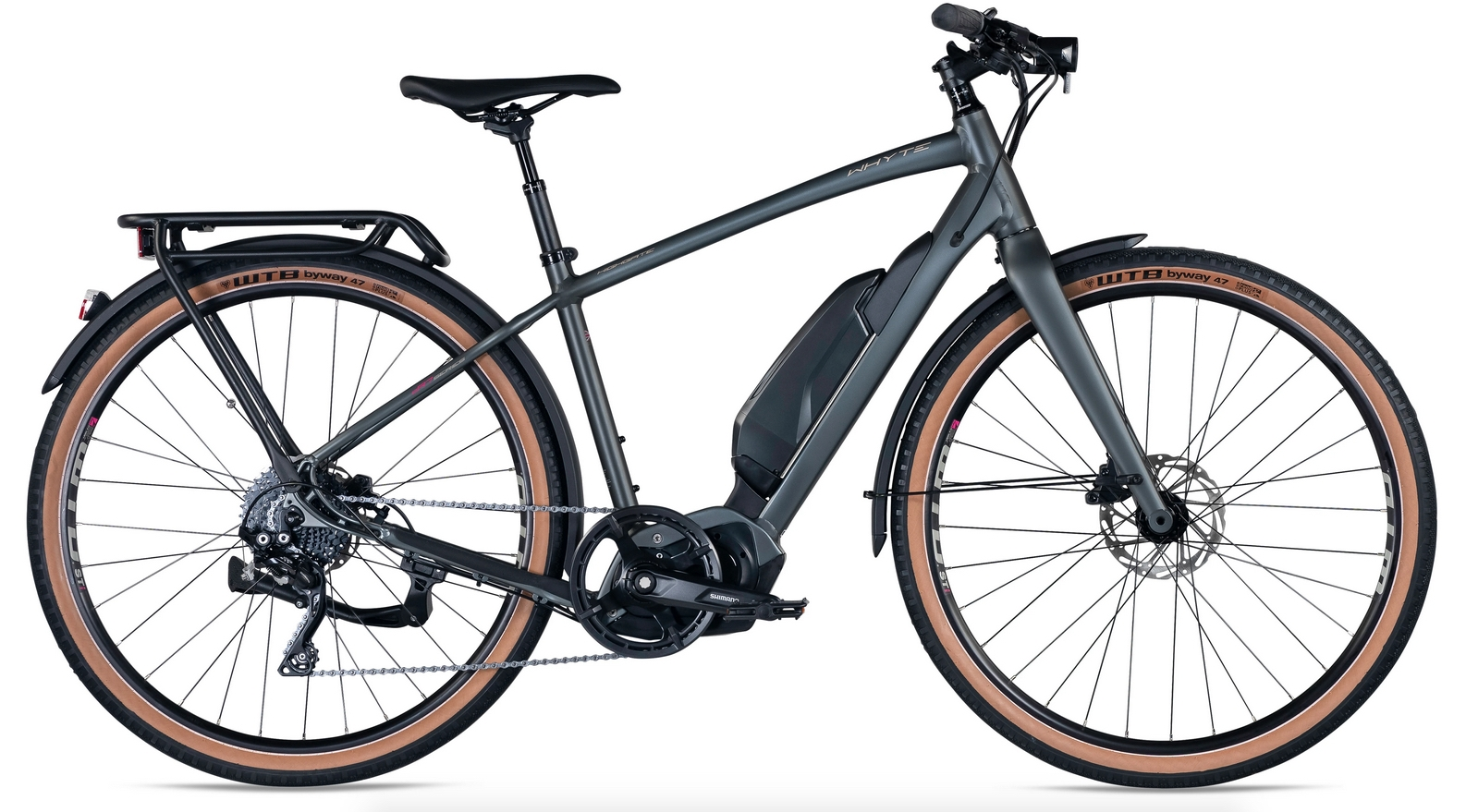 It's a great electric bike because
It's made in the UK by one of the country's leading bike brands and it's one of our most popular hybrid e-bikes. This is down to the fact that it is relatively lightweight considering you get the Shimano full power mid drive motor that gives a super smooth power delivery of up to 60n/m for getting up steep hills.
Equipped with quality Shimano 10-speed Deore gearing, powerful hydraulic disc brakes and comes with rear rack, mudguards and handy kickstand. It really is the complete package. The Highgate is the compact version and would tend to suit people with proportionally longer legs for their height but there is also the Whyte Clifton for people who are longer in the torso.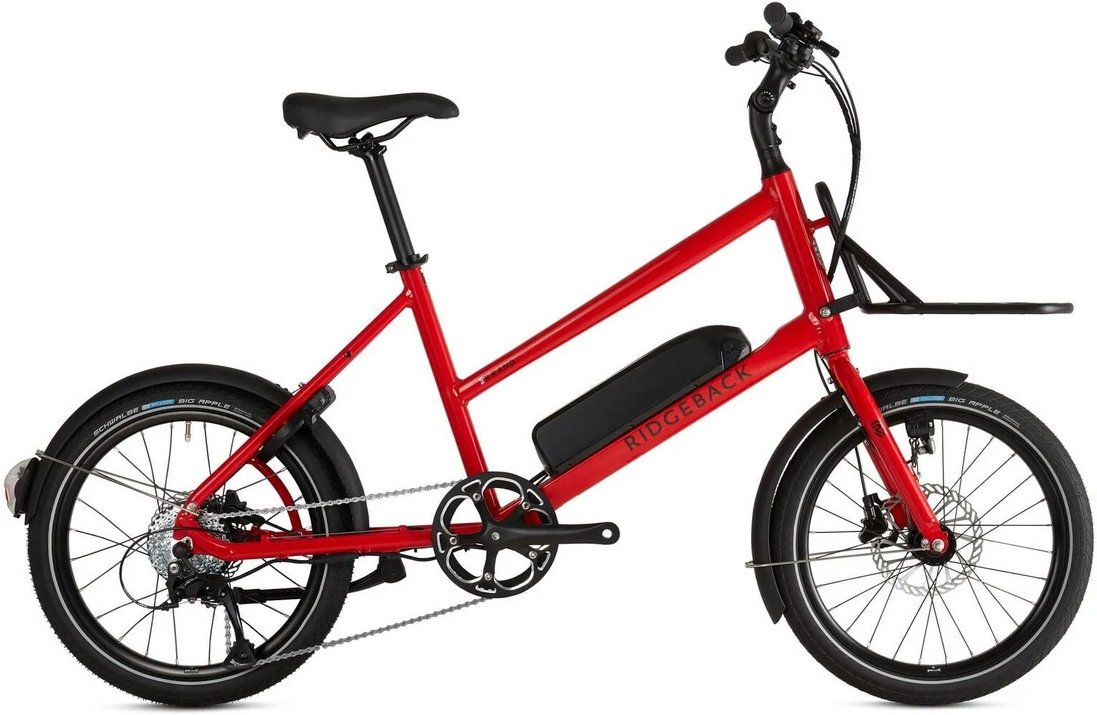 It's a great electric bike because
It is a relatively cheap electric bike considering the battery capacity and motor power assistance. Upright riding position means a comfortable ride. With its rear hub motor it gives good acceleration from stopped and a 316w/h battery will give you electric bike range of approximately 30 miles. This is an excellent, lower priced electric bike for city riding.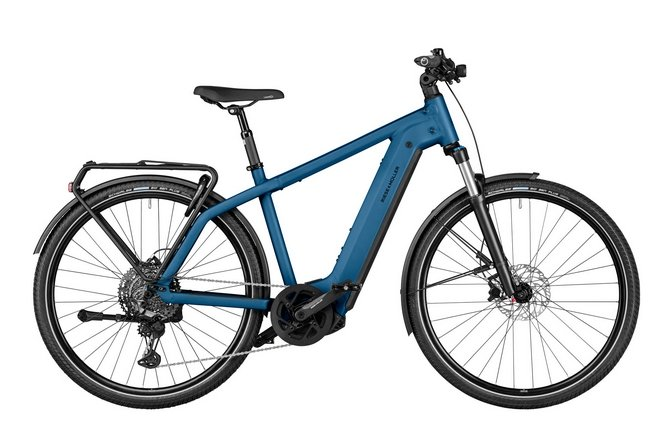 It's a great electric bike because
Riese & Muller spare no expense when it comes to their electric bikes and the Charger4 Touring is no exception. The Bosch Performance Line electric motor is one of the industry's most powerful and reliable motor in electric bike technology and a whopping 750w/h down tube mounted battery gives all day riding. Sensitive and powerful Magura hydraulic disc brakes provide sharp stopping and 11-speed Shimano Deore gears give smooth, reliable shifting. Front fork suspension and suspension seatpost make for an incredibly smooth ride.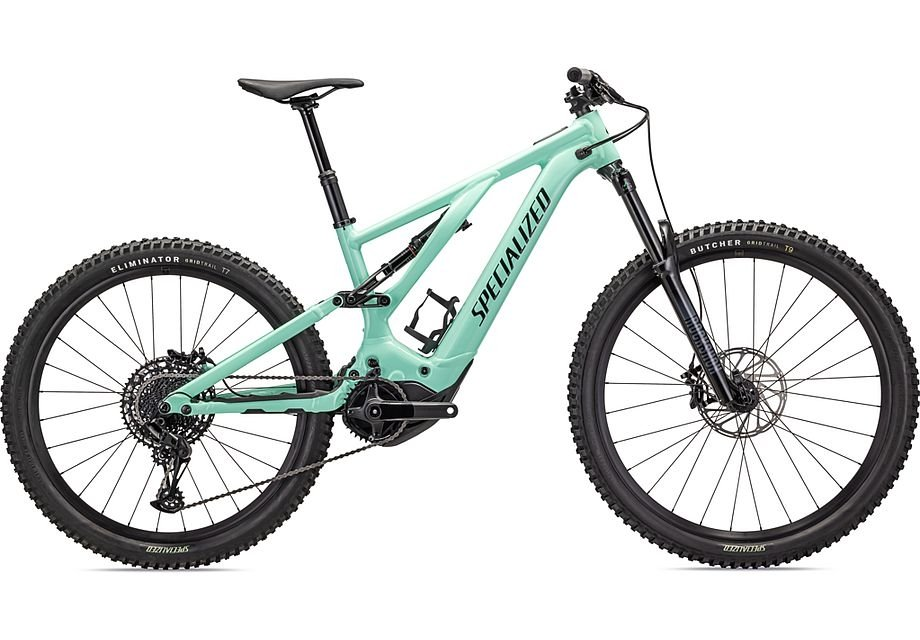 It's a great electric bike because
The all-new Turbo Levo Alloy delivers unbelievable power to ride more trails through an unequaled combination of ride quality, usable power and ride anywhere range making it one of the best electric mountain bikes. The motor and battery are customisable with the use of the Specialized Mission Control App to control everything from power assistance in each power assist mode to how quickly the power sets in when you start to pedal.
The battery is located in the down tube for lower centre of gravity which gives the Levo its exceptional handling and it is easily removable for charging off the bike. Specialized now use "S" sizing which gives mountain bikers a choice of whether they opt for a shorter, more nimble bike or a longer, more stable bike depending on personal preference and the bike trails. All in all it is an excellent electric mountain bike.
Shop all Specialized E Mountain Bike UK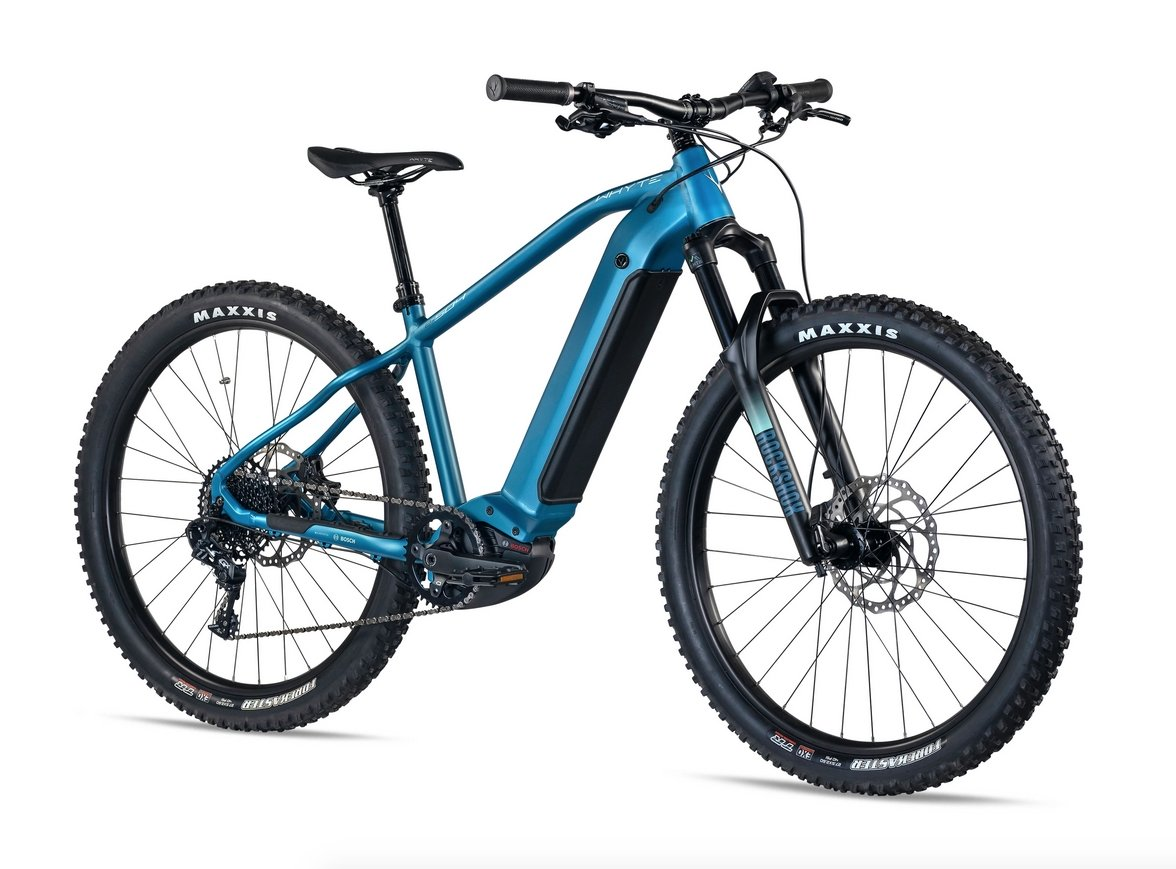 It's a great electric bike because
The Whyte E-504 e-Hardtail equals super-versatile, power-assisted performance thanks to a Bosch Performance Line CX motor and battery which gives up to 85n/m of torque and approximately 40 miles of range on a single charge. Finished with the excellent Rockshox forks and SRAM GX 11-speed gears this is an excellent bike for cross country or some trail riding.
If you are looking for capable mountain bikes but don't want to pay the high prices of the full suspension versions then the Whyte E-504 Compact (or the Whyte E-505 for the non compact version) would be a great choice.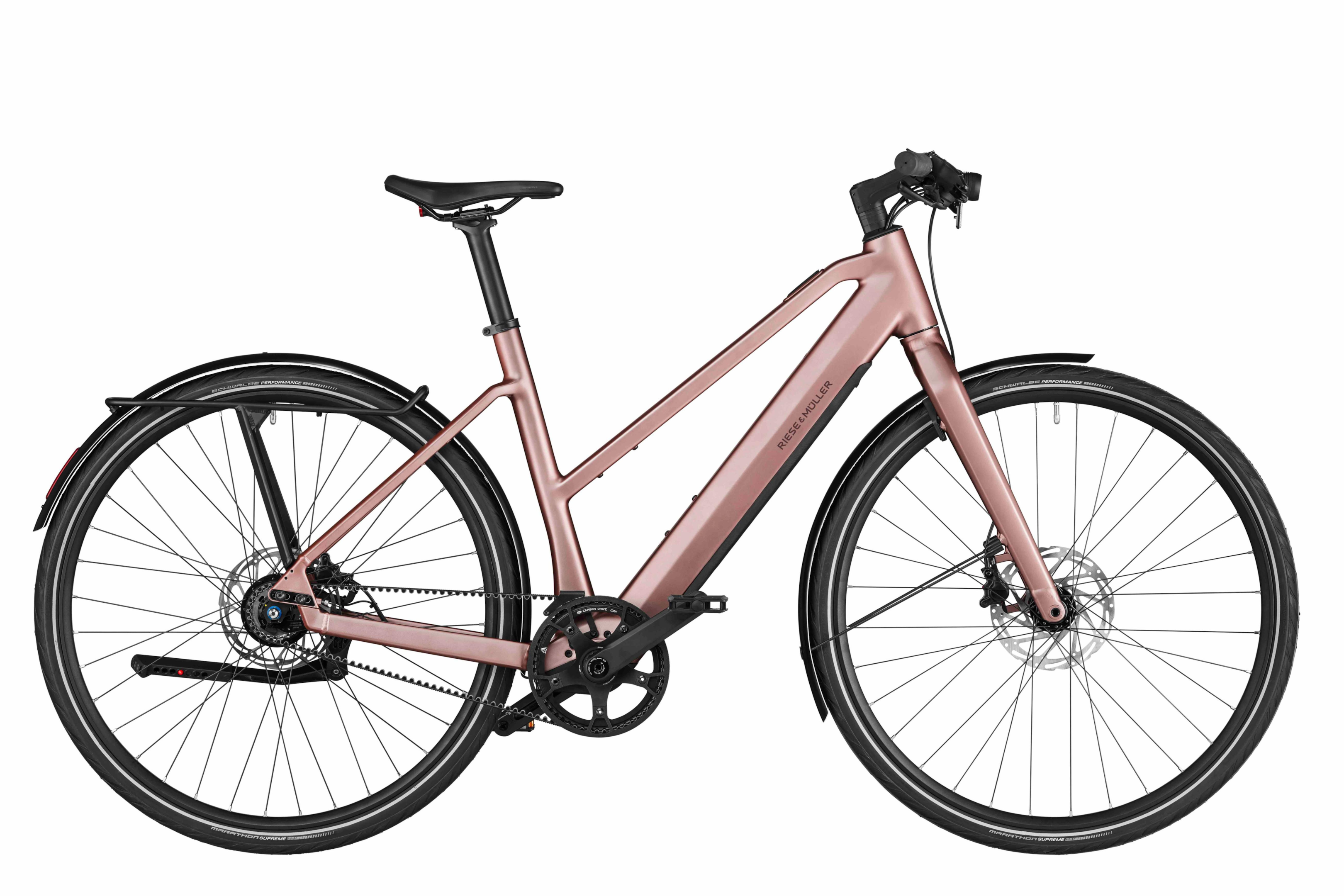 It's a great electric bike because
Well, in a nutshell, it is light, powerful, super quiet. The new Fazua combined motor and battery are full removable and can be found on many an e-Road Bike and gives a powerful 60n/m of torque for those steep hills despite it's compact size and a battery capacity that gives approximately 45 miles of range. And as if that is not impressive enough - it comes with the exceptional Alfine internal gears and Gates carbon belt drive for smooth and maintenance free gearing.
Brompton Electric C Line Explore High Handlebar 2023 FOLDING ELECTRIC BIKE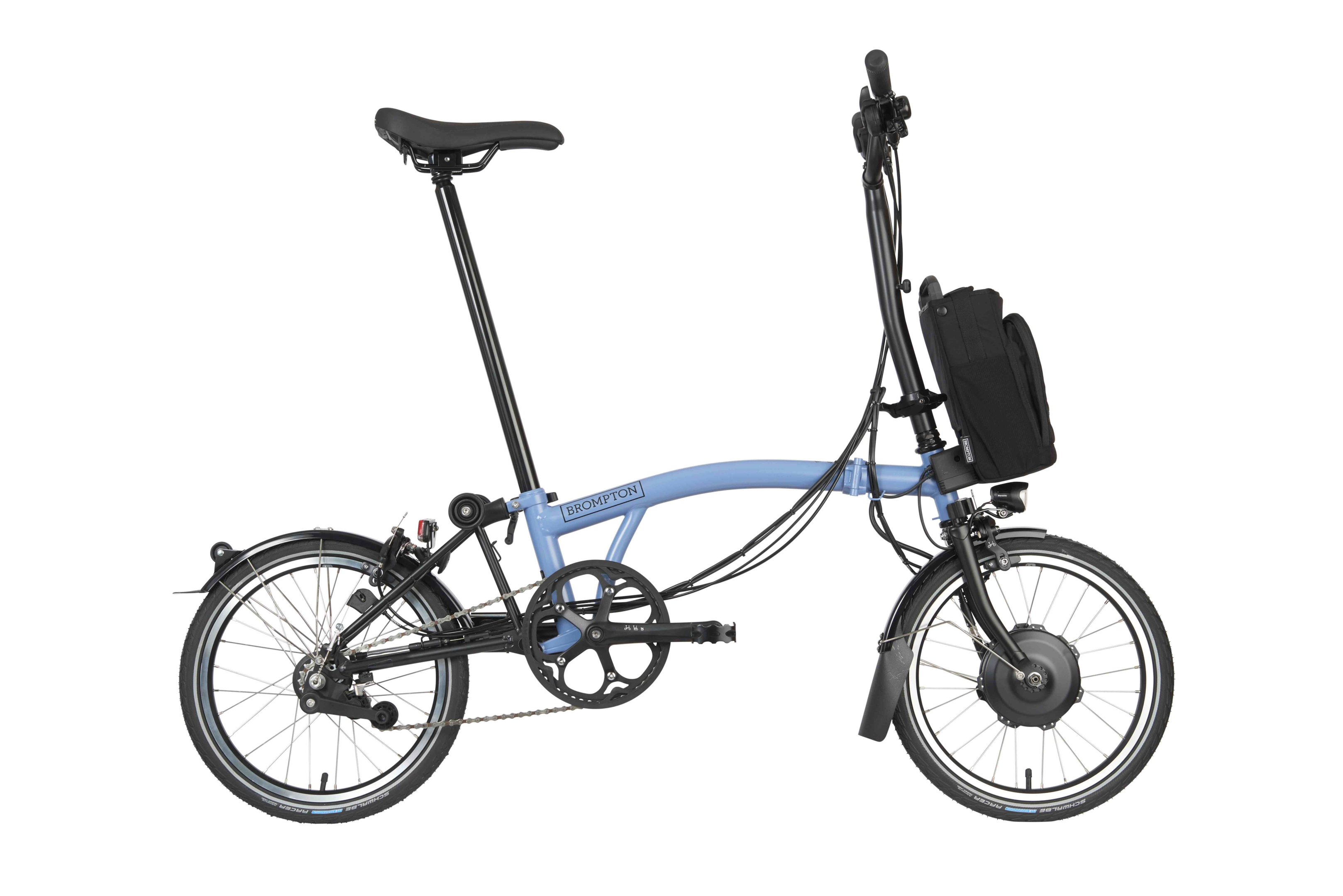 It's a great electric bike because
It a folding e bike! It is notoriously difficult to make a folding electric bike and still ensure that it folds down to a manageable size but Brompton have managed.
What makes this one of the best examples of a folding electric bike is that the UK's best-loved folding bikes brand takes everything that makes their folding bikes popular and basically adds a motor and battery to turn it into one of the best folding electric bike that you can buy.
With the same lightweight, super-slick folding mechanism, this e-bike can be packed up and put in your boot, the train, the tube, the bus. You can maintain 15 miles an hour with ease and with a range of between 20-45 miles it is the perfect example of practicality, ease of transport and assistance. As far as folding electric bikes go, this range is hard to beat.
See all our Electric Brompton for sale
Tern GSD S00 Electric Cargo Bike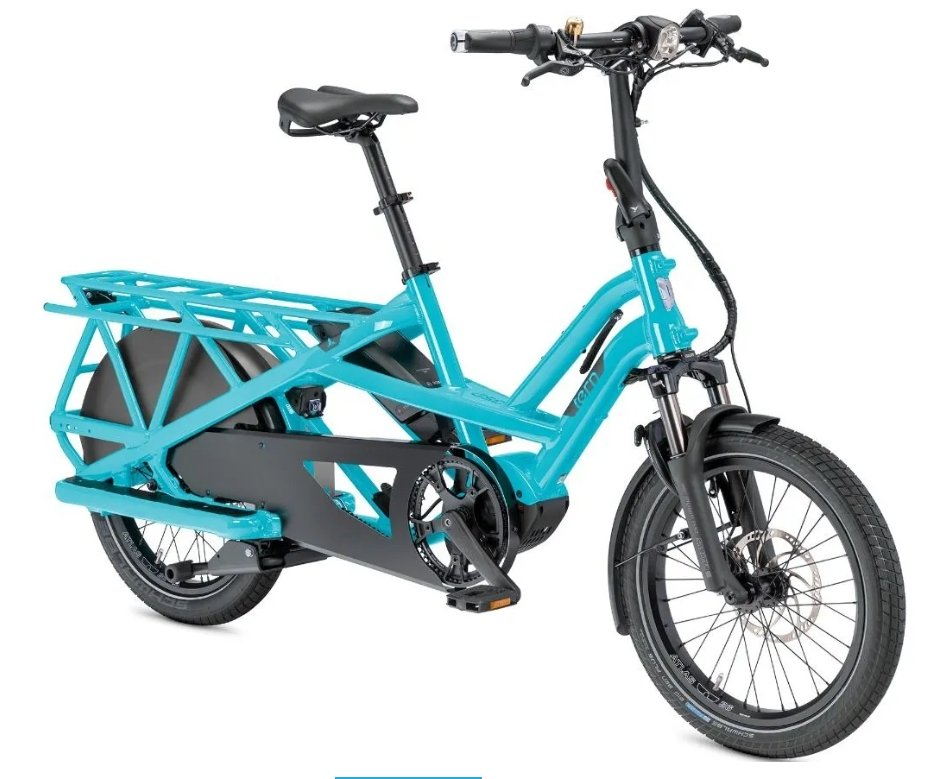 It's a great electric bike because
It's the new great innovation in electric bikes. A solution for businesses and families that cut pollution, journey time, and parking charges. The Tern GSD S00 can be loaded in a variety of ways, and has enough space to carry two children to school. If you're a city-centre business and need a last-mile delivery solution, look no further. The power assist makes the 200 kg load feel like nothing at all. One you try it, you'll be smitten.
Powered by the exceptional Bosch Cargo Line motor for plenty of power assistance even when you are loaded to the gunnels and are carrying extra weight. The 500w/h battery will give you approximately 50 miles (but this depends on how much you load onto the bike) but you can also add a second battery to increase this range even further.