We don't know about you but, for us, it seems like we have just taken down the Christmas decorations and here we are thinking about cycling gifts, again.
Have you got bike riders in your life that you need the perfect gift for? Whether you are buying for road cyclists, gravel bikes riders, mountain bikers or the leisure cyclist in your life, there will be something in the list below for riders on two wheels.
If you have a cycling enthusiast in your life and you're looking for the ultimate gift, there are plenty of options to consider. From practical gear to fun and unique cycling-related items, here's a list of Christmas cycling gift ideas with plenty more available if you follow the links below.
Last Order Times - please order by 11pm on Wednesday 20th December 2023 for accessories and clothing and by 11am Monday 18th December for bikes in order for these items to arrive by Christmas. Please note, this is for bikes already in stock. Those puchased on order from the supplier may take longer to arrive. If you miss this deadline, you can still contact us directly and we will do our best to get the bike to you before the big day.
Contents and quick links
Remember to consider the recipient's cycling interests and needs when selecting a gift. Whether they're a casual rider, a dedicated commuter, a road racer, or a mountain biker, there's likely a perfect Christmas gift that will enhance their cycling experience.
We have a wide selection of cycling gifts on our website but below are a few of what we think are the best cycling gifts for those who love riding bikes.
Bike Accessories
There are such a wide array of cycling accessories to choose from for a gift. If you would like to get the cyclist in your life something functional to make their commute safer by buying them a set of bike lights or buying them a lock for added security when leaving their bike. The list goes on and on. Below, we will take a look at some of the main categories and the best options of each.
Bike Lights
When the nights get dark, there is one accessory that you can never have enough of - good bike lights. This is the case whether you are a commuter, road cyclist or mountain biker. Each discipline may require a slightly different light but there are so many to choose from.
Best lights for Commuters
For commuter cyclists, the main question with regards to lights is - do you need to see where you are going or do you need to be seen? If you need to see where you are going, say, on a pitch black path or road then you will require a front light with at least 600 lumens to be able to light up the path with a good rear light that allows visibility. Rear lights do not have to be as bright as the front lights. If you only require to be seen by other road users then you do not require a very bright front light (unless you particularly want one but do be careful not to dazzle other road users).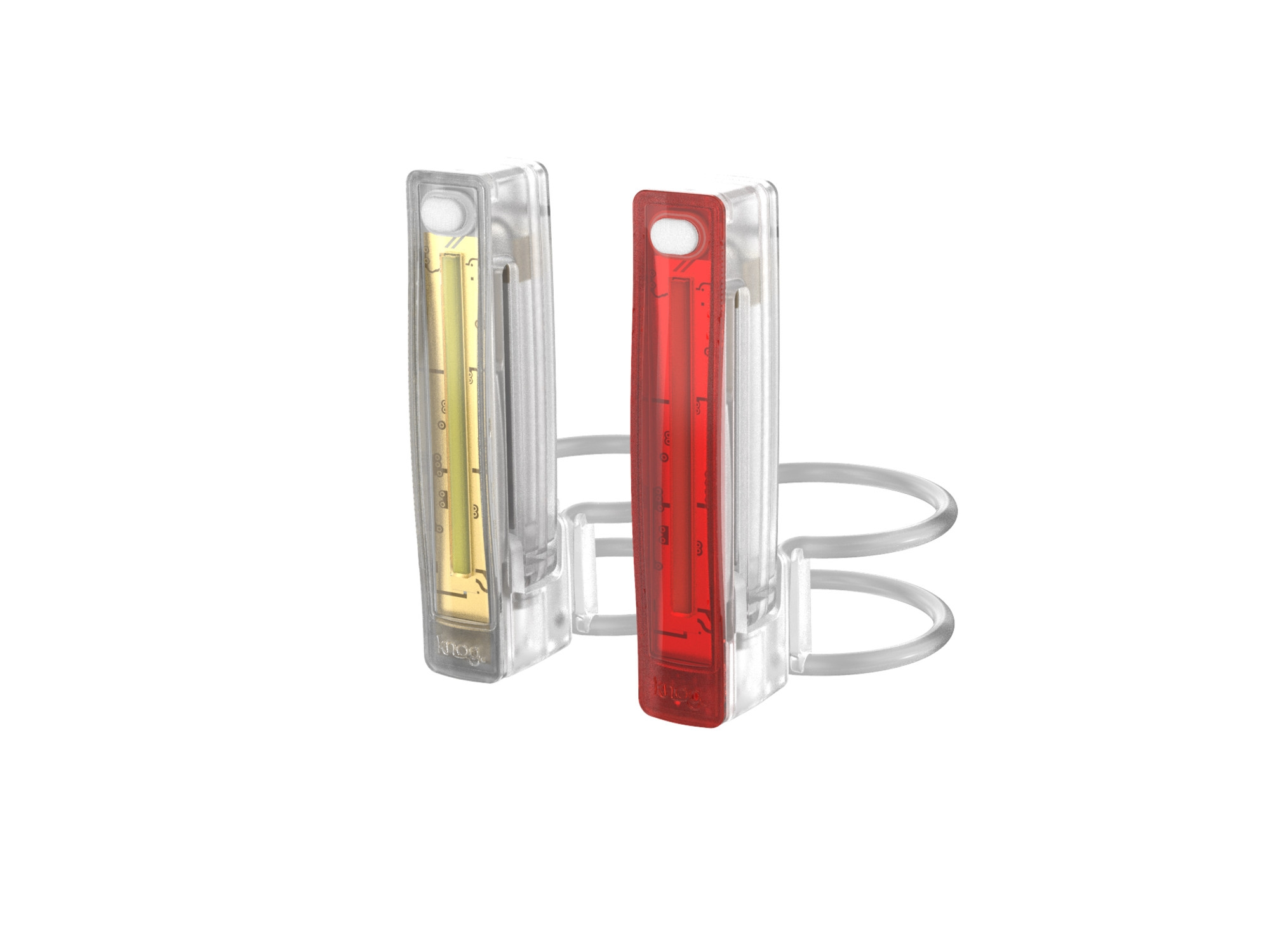 The Knog + twinpack is a set of super-bright (40 lumen front and 20 lumen rear), 100% waterproof and totally versatile USB rechargeable bicycle lights. Mount the lights to your handlebars, forks, steaposts and stays, or use the integrated wearable clip to attach the light to your shirt pocket or panniers. Perfect for those who want to be visible but don't need to see on dark roads.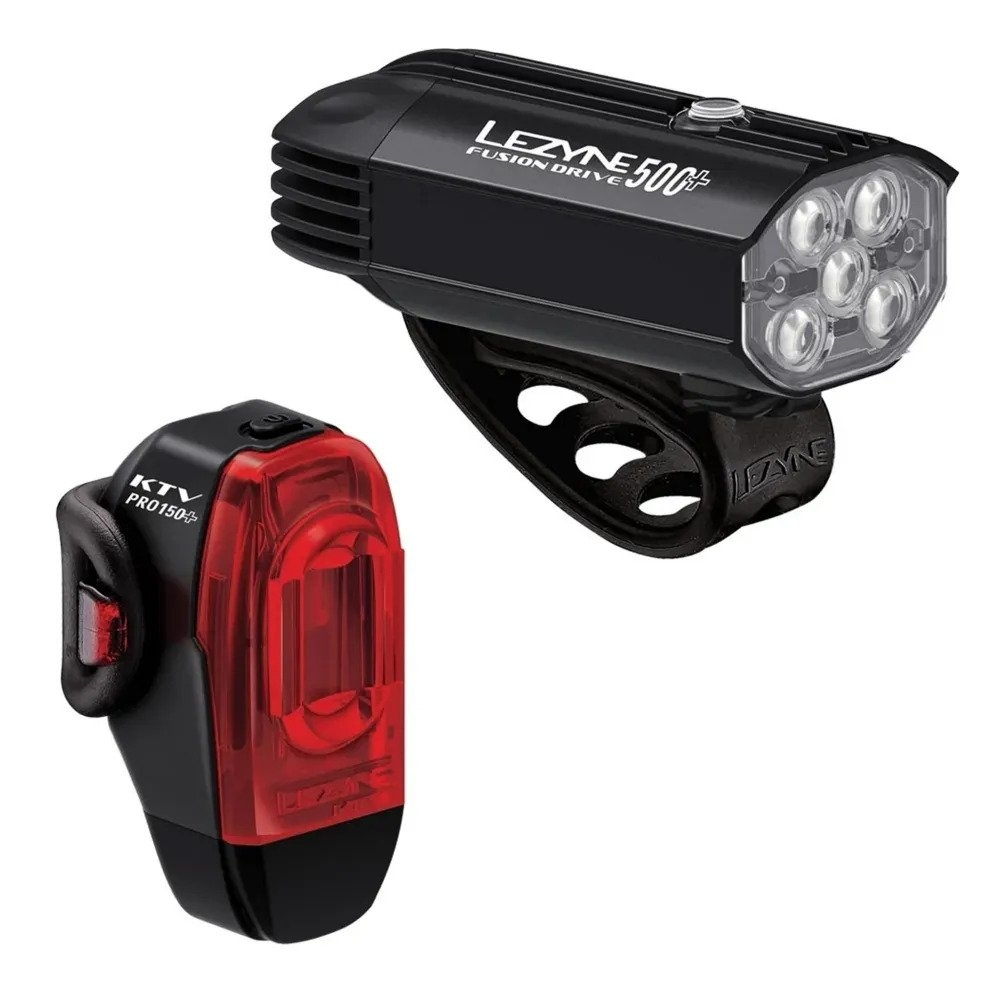 The best of both worlds - city visibility and the ability to see on dark roads and paths, the Lezyne Fusion Drive light set offers a maximum of 500 lumens on the front and 35 on the rear for excellent value, robust light set for commuters and road cyclists alike. Both front and rear feature different light modes for different situations.
Best lights for Mountain biking
For those who go on mountain bikes on the trails at night, a bright light is needed due to how dark it can get and the speed you go. It is generally agreed that you would need a front light of a minimum of 800 lumens to light up the trail but many cyclists opt for a lot more while off-road. Here are a couple of the best options.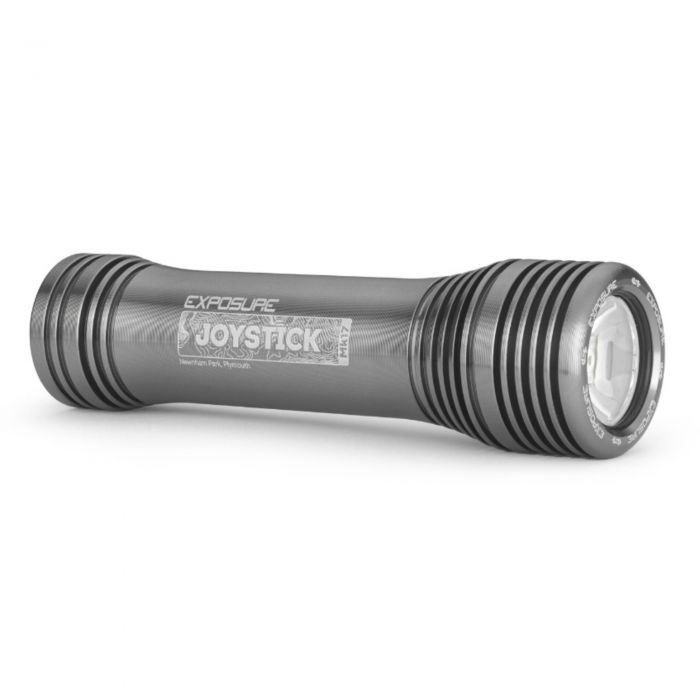 Here from our beginning the faithful and enduring Joystick remains the lightest, and most award-winning helmet light in the range due to CNC engineered aluminium body; with a more focused beam, and now with 1150 lumens the Joystick enables you to spot the terrain changes in the distance and the tight corners at your wheel. With the ability to mount to your handlebars or helmet, this really is an amazing and versatile choice for mountain bikers.
Bicycle Security
Ok, not the most exciting of gifts but any cyclist that has to leave their bike alone for a length of time would happily accept a lock as a gift. With bike security, one of the main things to consider is the strength of the lock required. There are Bronze, Silver, Gold and Diamond Sold Secure ratings that give an indication of what value of bike they protect. Here are some of our favourites and most popular locks.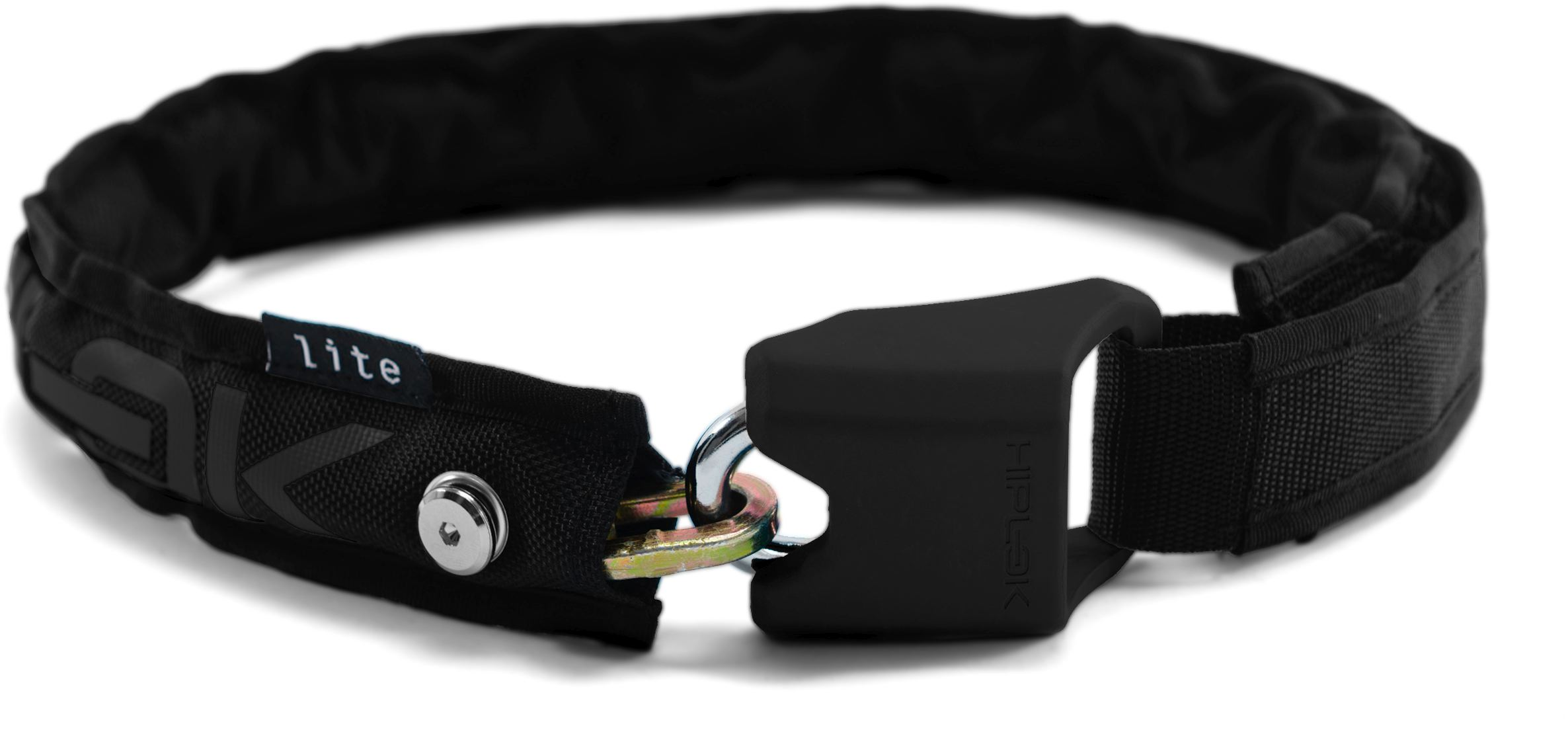 A brilliant piece of lock ingenuity - a lock that you wear around your waist to transport it whenever you are out and about with the bike. Removes the need to store the lock on the bike while cycling and potentially damage your frame.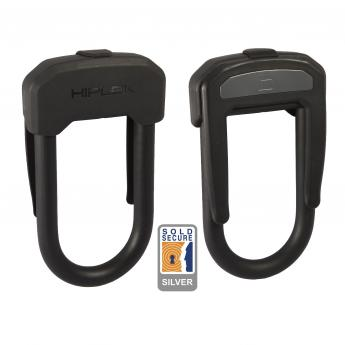 Another excellent lock that offers a handy transport solution. This Hiplok can be worn by hooking the clip into a back pocket or belt. Sold Secure Silver rated for moderately priced bicycles.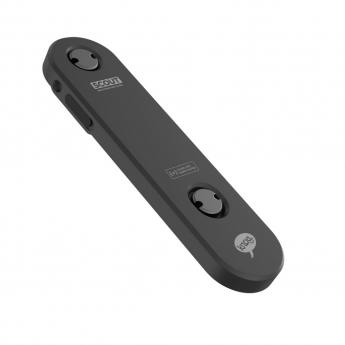 For something a little different - The Knog Scout is both a super loud bike alarm and a highly accurate bike finder which allows the user to trace the location of their bike using their Apple device and Apple's 'Find my' app technology.
Handy tools for cyclists
There are some tools that no cyclist can do without - tyre levers, a good quality multitool or a workstand to make maintenance and cleaning that much easier. Here are some tools to consider as christmas gifts for cyclists.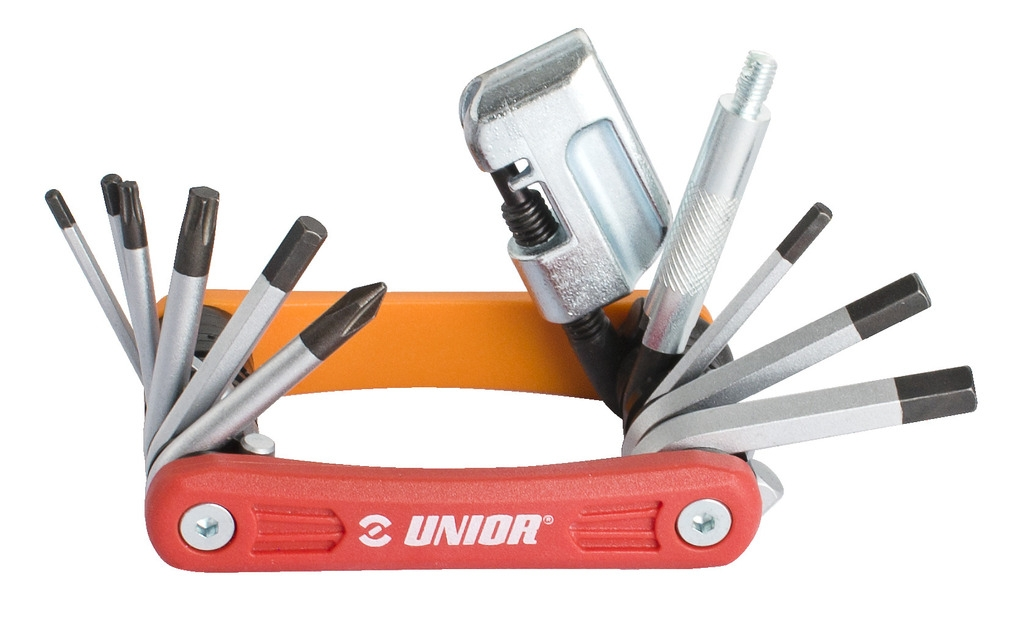 Here is a multi tool designed and produced from the best materials to the highest standard so that it performs as good as it looks. Tool spindles are chrome plated, additionally the tips are black oxide coated to ensure the highest tolerance and greater durability. All the regular hex keys and other tools on top.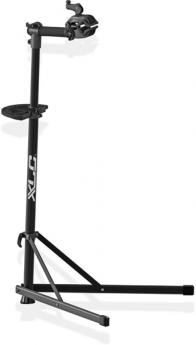 Whether you are cleaning your bike or conducting some maintenance or repairs, the XLC assembly stand is a great way to keep your bike stable and off the ground while you do so. Most cyclists would benefit from having a good workstand.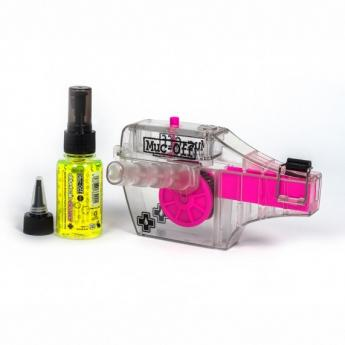 An absolute game changer for cleaning your chain. Keep your hands clean while you remove the much from your chain with the Muc-off chain cleaner. Just simply fill it with the chain degreaser and wizz your chain through it - simple!

Tyre levers make the best gifts for cyclists as there are times when you just cannot remember where your levers are despite having numerous sets. Park Tool are a powerhouse of the bicycle tool world so you know these will be quality.
Other notable accessories

Nice small gifts or stocking fillers. Here is a bike bell that looks amazing but sounds even better. A beautiful bike bell that would look good (and sound amazing) on any handlebars.
Quad Lock
Being able to see your cycling stats in real time is a must for many other cyclists and if, instead of a bike computer, the cyclist in your life would prefer to have their mobile phone on their handlebars then Quad lock could be one of the best cycling gifts.
Ideal for displaying in-ride metrics or if you want to use google maps to find your way around. Quadlock is robust enough for riding off road on gravel and can be detached and re-attached very easily for that mid ride cafe stop.
Available in a wide range of handlebar mounts and phone cases, there is sure to be something in the range that will suit the cyclist you are buying for.
---
Unique and Novelty gifts
It's always nice to receive a cycling gift that's a little bit different. We stock a range of unique and unusual gifts that the recipient isn't likely to have seen anywhere else before. We think our buyers have outdone themselves with this year's unique gifts and we are sure you'll find a cyclists ultimate gift.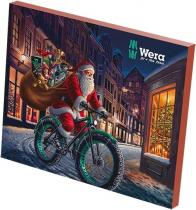 The Wera tool kit advent calendar is a unique take on the classic advent calendar where each door hides a useful cycling tool. Contains allen keys, screwdrivers, a bottle opener and more. A perfect gift for the cyclist in your like that likes to perform their own maintenance on their bicycle.
For a pre-ride coffee or warming up after a winter ride, this signature ASSOS mug is a kitchen or workshop essential for the well-prepared cyclist. Heat resistant with an evocative design, this functional mug has the style to perk up any pre-ride lulls in motivation or post-ride fatigue. One for the tea or coffee lover.
For the moments they are not ratcheted down inside stiff shoes, mashing on pedals beneath you, give those feet of yours some reprieve with a plush, ultrasoft hug from the Lounge Pantoffel.
Enter the Lounge Pantoffel - a plush, ultrasoft slipper for those moments of your life that are not lived in the saddle. Whether it is before a ride, after a ride, or while enjoying the final kilometers of any televised race from your sofa, the Lounge Pantoffel ensures your feet are given the true total-comfort treatment.
Keep your phone safe while carrying it on a ride with this fair trade phone case made from recycled bicycle inner tubes saved from UK landfill, is handcrafted in Malawi. Cycle of Good train tailors in the world's poorest places so they can earn a decent living and support their families. All the money made pays for childcare and non-profit social enterprise in Malawi.
For the cyclist that would like to listen to music or podcasts while on a cycle but still hear their surroundings - introducing OpenRun Pro, Shokz most premium headphones ever. They pack an enhanced bass, a 10-hour battery life, and quick-charge feature. The newest 9th generation of bone conduction technology (called Shokz TurboPitch™ technology) and a refined design with bluetooth connectivity . All with our signature situational awareness and comfortable fit you know and love.
Laser cut stainless steel bottle opener featuring the Hope classic logo and disc rotor for style.
---
---
Cycling Gadgets
You really can't beat a good piece of cycling tech. There are so many to chose from too - A cycling computer to track mileage and speed, an action camera to add safety to your ride or to make cycling videos to share online to tech accessories like heart rate monitors, speed or cadence sensors.
Cycling computers
You do not have to spend a fortune on a cycling computer as they start from just £14.99 all the way up to a state of the art Garmin for £629.99 and many price points in between. Here are some of our top devices.
As simple as it gets but for £14.99 what's not to love? Gives you speed, distance and time with a reliable magnet on the wheel for accuracy. This also makes a great first children's computer to give them some simple metrics for their cycling.
Garmin have long been one of the front runners in GPS bike computer technology and the Edge 540 offers loads of features such as mapping, turn-by-turn navigation and climbpro that tells you how long is left of a climb and how steep it is. Also includes trailforks for the MTBers out there. All the usual metrics are included such as speed, distance and time with the ability to add HRM, speed and cadence sensors for accuracy and fitness information.
Action Cameras
Action cameras are becoming ever more popular whether cyclists are using them to feel safer on the roads or to capture videos to chare online. They can be a fun and creative way to share your rides, particularly while mountain biking but make a great gift for all cyclists.
Get incredible HERO11 Black video performance in a smaller, lighter, simpler design. HERO11 Black Mini smaller size makes it more comfortable to wear when capturing point-of-view footage, and dual mounting fingers boost your body and helmet mounting options.
A tough outer shell takes legendary GoPro durability to a whole new level. It features the same large image sensor that lets you share vertical shots to social media with ease, and you will get incredible highlight videos sent to your phone automatically.
The best HERO camera GoPro have ever made - HERO12 Black takes GoPro best-in-class image quality to the next level with new HDR (High Dynamic Range) 5.3K and 4K video, upgraded HyperSmooth 6.0 video stabilization and an industry-leading 177? field-of-view with Max Lens Mod 2.0.
Other new features include a totally redesigned power management system for improved thermal performance and up to 2x longer runtimes1, and Bluetooth audio support for Apple AirPods and other headphones to record sound and give remote voice commands. There are also pro-level features like wirelessly synchronizing multiple HERO12s via timecode, advanced color controls, and more. HERO12 wraps all of this into GoPro legendary waterproof, ultra-rugged design to ensure you get the shot, no matter the environment.
Cycling Tech Accessories
The cycling computers can be quite an expensive option but how about some supplementary tech to go along with existing tech? Here are a few options to compliment a cyclists equipment.
For Garmin Edge owners that are looking for more accuracy and information - a speed sensor will make a Garmin Edge more accurate if the GPS goes down or is in a blindspot and a cadence sensor can be a very useful training tool.
For those that own a GoPro, this can be one of the best cycling gifts as it offers versatility of where to mount a GoPro - either on the chest for point of view ride videos or mounted on the bike's handlebars.
---
---
Cycling Apparel
We are aware that buying clothing for a cyclist can be a daunting prospect so for this part of the guide, we will suggest items that the cyclist you are buying for might not consider for themselves or could do with more of. Because of the time of year, many of these will be based on colder riding.
Base Layers
It always surprises us how few cyclists use a base layer when the temperature starts to fall. A base layer adds an amazing amount of versatility to your cycling wardrobe. You can pair these with current cycling tops to be comfortable in colder weather and is less expensive than buying them a full on cycling jacket. One great example is the Endura Transloft L/S Baselayer.
Eyewear
A good set of cycling glasses are invaluable in summer to keep bugs out of your eyes and in winter to keep the cold wind and rain out. Lots of the cycling eyewear we stock comes with a choice of different lenses for different light conditions. Here are some of our top choices.
Stylish looks and three lenses to choose from for bright conditions, medium conditions and low light conditions. All bases covered with the great value shades.
Rail takes the need for ventilation in cycling glasses and combines it with an oversized rimless design that offers increased coverage. Its frame is lightweight for all-day comfort and the shatterproof lenses ensure long-term use. Rail rimless shield frame keeps eyes protected from debris while still offering maximum airflow, whether you are pedalling the blacktop or trailing under the pines.
Headwear and Buffs
Another forgotten cycling clothing essential is to protect your head and face from the elements and/or bugs. That's why a good buff can be an amazing and versatile piece of any cyclist's wardrobe - buffs can be worn on your head to keep the warmth in, worn over your mouth and nose to protect from the weather or even both head and face.
his versatile Endura Baabaa Merino wool multitube provides natural insulation when cycling in colder months. A must have cycling accessory that's easily packable- ready to provide extra head / neck warmth when you need it.
Wear as neck tube, mask, bandana or skullcap.
Socks
Isn't it funny how socks for Christmas was the worst when you were a kid but the best when you are an adult? Anyway, Christmas wouldn't be the same without unwrapping an awesome pair of cycling socks so here are a few of the best we stock.
The key to maintaining warm feet while riding in winter is to combine insulation with the ability to stay dry from the inside and the outside. These cycling socks combine the stretch and moisture-management of synthetics with the superior insulation properties of wool.
Natural Fibre Winter Essential
Gloves
Another piece of cycle clothing that any cyclist will thank you for in winter is a good set of winter gloves. Depending on how deep into winter you will be riding will depend how thermal you need the gloves to be. Here are some of our top winter gloves.
The Pro SL Primaloft is Endura's warmest waterproof glove. These premium hand warmers keep cyclists comfortable all winter long.
This Strike glove is a low bulk, waterproof all-rounder with gel palm padding which doesn't compromise dexterity on or off the bike. Available in men's and women's sizes and in a high viz or black option. For cold but not necessarily for the depths of winter.
Not necessarily a winter glove but one for the mountain bikers among us. An unpadded mountain biking glove offering maximum bar feel while giving added protection for the knuckles and fingers in the event of a spill.
---
---
Bike Maintenance
We could all be better at cleaning our bikes so why not have a look at getting the cyclist in your like some helpful cleaning products? Cleaning your bike can be made much easier by a few simple products.
This classic pink Bike Cleaner has incredible cleaning power because it contains revolutionary Nano Technology that breaks down dirt and grime on microscopic levels, while also caring for your bike's delicate finish. Because they use the finest ingredients and surfactants, their Muc-Off formula is a closely guarded trade secret.
We are putting this in as we as not everyone would expect a sponge for a christmas present. They are handy though for pairing with the muc-off cleaner above to give your bike a good once over.
Anything that makes repairing a puncture roadside easier has to be a worthy gift for cyclists and the Muc-off glueless patch kit does exactly that. Great whether you repair on the side of the road or at home later.
6 x glueless patches for trail or road-side repairs. Travel size - can be kept inside a jersey pocket, tool bottle or a saddle bag.
Cycling gifts for children
Our list includes small items such as water bottles, bike bell s and lights which make for great stocking fillers, right through to MIPS helmets which provide superior protection without compromising on style. Choices seem almost endless when it comes to gifts for kids. But here we've rounded up the best cycling accessories suitable from tots to teens that will encourage their passion for cycling, being outdoors and enjoying healthy, active lives. Here are a choice few but you can view our dedicated gifts for kids page.
This standard (500ml) water bottle is emblazoned with Frog's trademark green splat logo on one side.
The Specialized Shuffle is just one example of a bright and funky helmet for kids so they look cool and are extra safe with MIPS protection.
How amazing are these? I don't know any child who wouldn't be delighted to adorn these helmets. Makes cycling fun.
Cycling Gift Cards
When you can't decide what to buy for someone a good old Edinburgh Bike Coop voucher will do the trick and you can let them decide for themselves.
Bike Bags and Panniers
With bikepacking and adventure cycling becoming all the rage, every inch of a bike can be fitted with a bag and if they have a pannier rack, a good quality pannier bag can be a very thoughtful gift. Here are some of our favourite bags and luggage but you can view them all on the dedicated page.
The Restrap Bar Bag is an ideal and hassle free luggage solution for bikepacking, touring or commuting on road, gravel and mountain bikes. With no rack, mounts or tools required, the bag attaches to any bike in seconds. A handlebar bag utilisers a great amount of space and helps balance the bike front to back.
Whether you're out for an hour or on a multi-day tour, the Restrap top tube bag is perfectly designed to keep your tools and snacks within reach. Made from 100% waterproof textured nylon and with a tough YKK zip, it will withstand whatever your ride throws at it. The headset fitting is designed to work with all headsets, including bikes with a low stack height.
The genius award for innovation (if it were a real thing) would surely go to this amazing pannier bag that transforms into a backpack quickly and easily. These would make excellent gifts for those that are on and off the bike and want minimum faff when transitioning between cycling mode and work/leisure mode.
Cycling Books
When we are not cycling, we like to read about riding bikes whether that's for motivation, inspiration for more rides or what to eat. Here are some interesting gift ideas for books, maps and guides for cyclists.
Eat Bike Cook brings together 40 delicious easy recipes created to meet the energy demands of cyclists, with tips, hacks and food diaries from women cyclists, both professionals and enthusiastic amateurs
Gravel Rides Scotland by Ed Shoote contains 28 routes, ranging from 31 to 128 kilometres in length, exploring the very best gravel riding that Scotland has to offer.
Jack Thurston, best-selling author of the Lost Lanes series and presenter of the Bike Show, takes you on a freewheeling tour of the lost lanes and forgotten byways of Northern England - Yorkshire, Cumbria, Durham, Northumberland and Lancashire. Including beautiful photography, this is the perfect gift for the armchair traveller and cycling adventurer.
---
---
Indoor Training Equipment
As the weather gets worse and it is less tempting to ride outside, there is the option to bring your training inside. A turbo trainer or turbo accessories can be great gifts for cyclists that want to keep training through winter.
A simple and effective way to get started training indoors with a set up that won't break the bank. Comes included with a speed sensor so you can connect to some training apps that help with motivation.
To prevent wearing through the rear tyre on the bike, on these trainiersit is recommended to change the rear tyre to a Tacx Trainer Tyre or equivalent as these trainiers can go through regular tyres like the clappers.
Tacx Flux S Smart Trainer Bundle Offer
A turbo trainer bundle that includes everything you need for immersive indoor training with a direct drive turbo trainer, heart rate monitor, 6 month software subscription and a water bottle. Year round cycling in the comfort of your own home.
Custom Bike Parts or Upgrades
A cheap and simple way to increase the comfort on a bike or make it look like new is to add some new grips or new bar tape for Gravel bikes and road bikes. Have a look at some ideas below for some simple gift ideas.
For then leisure or commuter cyclists, a new grip can drastically improve the comfort felt through the hands as grips such as the Ergon GP1 spread the pressure over a larger area.
A great way to spruce up a mountain bike or a children's bike is to upgrade to colourful, firm compound grips and with a wide array of different colours available, you will be able to match or contrast to most bicycles.
Superior hand feel that you need to feel to believe. Winner of World Cups, Cape Epics, and stages of La Ruta de Conquistadores. These made the list because of how good they feel but also, how great they look. These will make all the difference any serious mountain biker.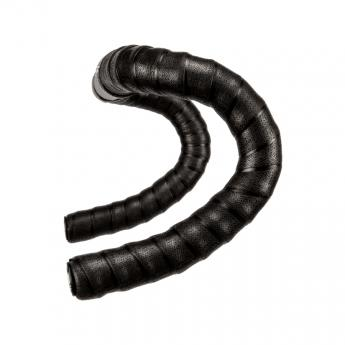 Perfect for endurance road cycling or touring and adventure cyclists who are likely to go on a long ride- anyone who spends long days in the saddle.
DSP Bar Tape V2 features a new pattern, an upgraded polymer and a screw-in bar plug. The new pattern is more technical with a new design and multiple layers of depth. Increased shock absorption and excellent durability.
Final Thoughts
Well there you have it, our comprehensive christmas gift guide to 2023 and we hope that it has given you some ideas of what to get the cyclist in your life whether they ride mountain bikes, road riders, commute by bicycle or electric bike.
If you need further ideas of what to get, you could always pop into one of our six stores where they will be displaying a range of gift ideas for cyclists
Our stores are located in Aberdeen, Leeds, Newcastle and we now have three stores in Edinburgh - Bruntsfield, Canonmills and our newest store in Stockbridge.
---